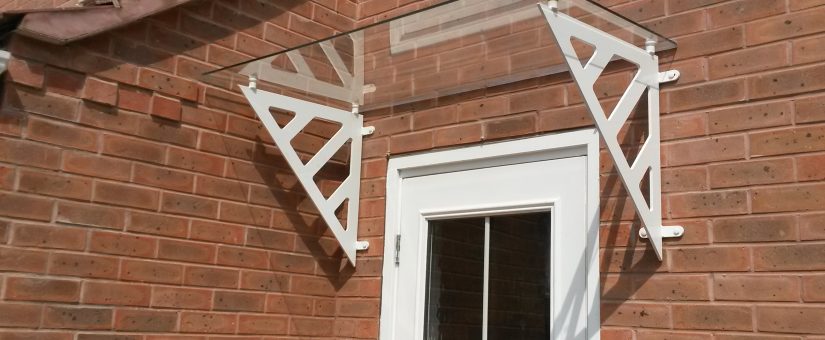 GLASS OVER DOOR CANOPIES – ADDING VALUE TO YOUR HOME
Elegant, sleek and classic – our glass over door canopies ooze sophistication and style.
Representing all that is great about British manufacturing, our Glass Over door Canopies will add both character and value to any home. Our high quality glass overdoor canopy is made from rust proof aluminium brackets, set to a 2.5 degree pitch, and are glazed with 8mm toughened glass.
Our glass over door canopies are available in three size options including 700mm x 1100mm, 700mm x 1220mm and 700mm x 1370mm (Projection x Length) and come in a range of designs.
See below for our full glass canopy range, which includes a selection of five distinctly traditional brackets to choose from.
With FREE delivery to mainland UK and VAT included in the price we have no hidden costs!
Posted by canopyadmin
On 14/04/2015
0 Comment