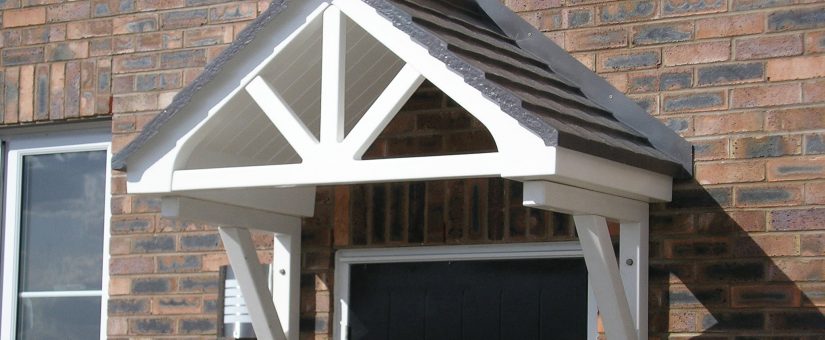 GRP or Glass Reinforced Polyester is commonly known as fibreglass and is renowned for its strength. As a result it has been used in the manufacture of boats, aircraft hulls, bath tubs, swimming pools and so on. Typically a glass matting is encased within a polyester resin which gives it it's strength. Further details about the technical aspect of fibreglass can be found here.
GRP Overdoor Canopies are light yet strong and are hugely popular additions to people's homes. GRP Overdoor Canopies tend to be traditional in design giving the house a "cottage" feel which makes them more suitable for older properties. Unlike contemporary style overdoor canopies GRP canopies do not use a glass or polycarbonate style of glazing, the protection aspect of the canopy being incorporated into its design.
Different Styles of Canopy
Pitched Roof GRP Overdoor Canopies
These are very popular types of canopies the pitched roof allowing any rainwater to simply run off to the sides of the door entrance. They look very good against traditional door styles. Our range includes the following designs.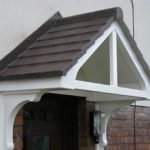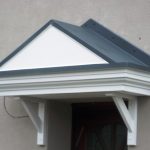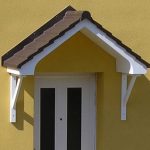 The Barlow                The Roman                   The Bovey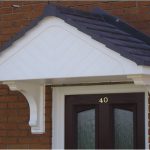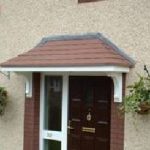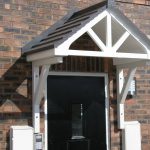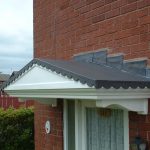 Flat Roof Style Canopies
Flat roof GRP Overdoor Canopies with scalloped edges provide a luxury aspect to any entrance. Easy to fit and available with a range of brackets. Lean to GRP canopies come in a range of styles to suit most properties.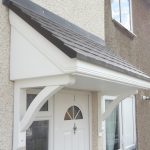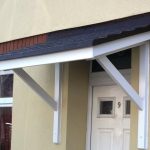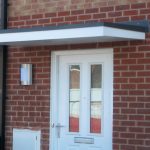 The Lerwick              The Medway                     The Cherwell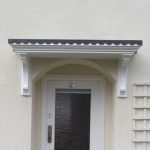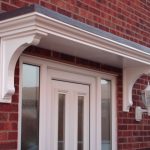 Brackets
Please note some GRP canopies require brackets whereas some do not but the brackets are available as aesthetic extras. Please check each individual product page for further details.
Installation
GRP canopies are light which makes easy to install. Full assembly instructions are provided for each canopy for you to download. Care should be taken with regard to the wall fixings to be used and only appropriate fixings should be used depending upon the condition and property of the house wall. If you have any doubts it is better to contact a local builder for their advice.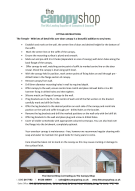 Click here to see our full range of GRP Assembly Instructions.
Full details of GRP canopies sold on The Canopy Shop can be found here.
Posted by Andrew Lucas
On 09/11/2017
0 Comment