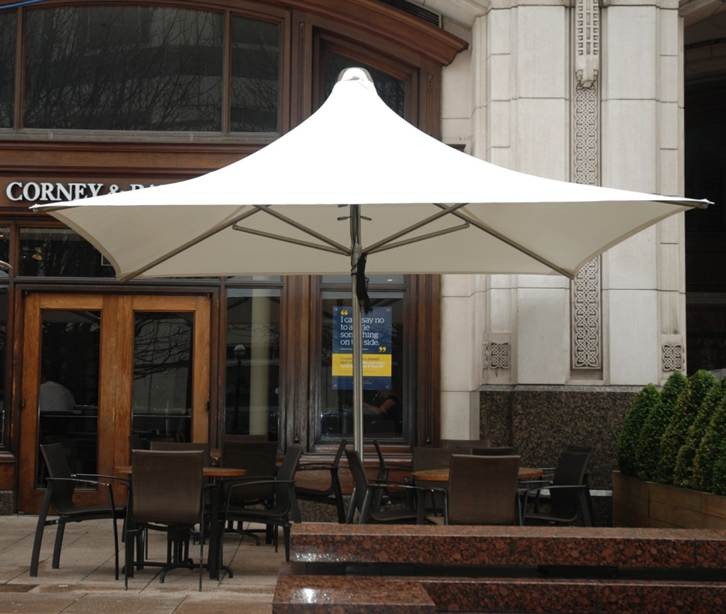 The Atlas Parasol can withstand large amounts of heavy rainfall and high winds over long periods of time- creating the perfect shelter and shade for commercial and domestic premises all year round.
This versatile parasol has been designed to be left open but is also easy enough to close if required. You can also personalise your parasol with over 40 colours to choose from.
The Parasol has been designed for easy installation of additional lighting and side sheets to provide the perfect solution for alfresco dining and enjoying the long summer evenings.

Our Atlas Parasol is:.
• Strong enough to be left up in even the strongest winds
• Ideal for shops and cafes or even in domestic applications
• Provides shelter from the rain and snow as well as protection from the harmful rays of the sun
• Available in a range of colours and can be printed with your own branding
• Fully customisable and can include additional lighting and side sheets
• Built to last using high quality materials.
If you are interested in knowing more about our commercial canopies please call us on 01536 446393  or fill in the form below and we will be happy to help.